Keeping yourself fed is the only way to keep your baby fed. A well fed mother will not only have a smoother healing time, but will be more emotionally prepared for the day, especially if she is planning to breastfeed her baby. Eating well balanced meals during postpartum ensures greater milk production and supply. Imagine waking up to the smell of freshly baked breads and a sumptuous breakfast to include your favorite coffee tickling your taste buds. You may wish to have your breakfast in bed or served around the kitchen table, family style. And, why not hire me to do the food shopping so that I my prepare the meals for your family so you all can bond and enjoy your baby(s). This meal prep package is ideal for breastfeeding moms or dads who have to go back to work after the birth. If someone in the family wants to cook but does not want to prep, we are willing and ready to start chopping. I will respect all dietary needs and concerns.
Meal Plans Available (Home Cooking or Gourmet)
Breakfast
Lunch
Dinner
Snacks Testimonial
Maternity Consultant & Concierge Service
Are you pregnant and need additional assistance navigating the birth and newborn care world?
Our Maternity Concierge services are designed to meet clients' specific and individual needs. Our services help parents keep from losing their heads by ensuring that weekly errands, scheduling doctors appointments and other responsibilities get done both before and after baby is born. This may include but not limited to:
Making OBGYN or Midwife appointment

Setting up the Nursery

Nursery Planning and Setup

Choosing a caregiver and birthing place

Developing your birth plan example:

Do you want an epidural?

What is a doula, and do you want to hire one?

Do you want to bank your cord blood?

What classes you'd like to take prior to your birth

What to purchase/register for

Deciding if you want your baby circumcised

How you plan to feed your baby

Navigating planned C Sections

New Parent In-home education classes (Baby care basics)

Childcare options and more.
Babymoon Concierge is a top certified doula and Pregnancy Care Center and Child Care Service that you can trust in the North Richland Hills, TX certified doulas directory on DoulaFinders.com. Serving Dallas Fort Worth TX, Philadelphia PA, Albuquerque New Mexico
If you plan to have a baby in the future by a Midwife or OBGYN, it is important to hire a birth doula now who can help you train to reach ten centimeters in order to have a vaginal birth. I also educate you about what to expect before, during and after the delivery and to give you a voice at your birth. I also take care of you and the baby after the birth in your home.
You don't want to miss this following package! It has the best value.
Before During & After Birth Care Package
Training For Birth Getting To Ten Centimeters
An initial interview

2 Prenatal Midwife or OBGYN Visits

Childbirth Education, and Comfort Measures Classes with partner

A collection of our favorite birth and postpartum resources

Counsel and advise on positioning for labor and alternative relief such as counter pressure hot/cold therapy, vocalization, visualization and hydrotherapy

During Labor

Continuous emotional support and physical support to include prayer if asked throughout labor, birth and immediate postpartum care

24 hour on call duty starting two weeks before your due date

Reliable Backup doula service

Attendance at your delivery however long labor lasts

Follow-up visits to discuss your birth and assist with any needs you may have

Home cooked meal for two served breakfast, lunch or dinner

One pedicure included before or after delivery or a beauty treatment by request only.
After Baby
Breastfeeding assistance

Two 4 hour postpartum care visits during the daytime.

120 hours of care to be used day or evening of your choice

Postpartum phone and email follow-up after doula has left.

Sleep Coaching Tips

Follow-up visits to discuss your birth and assist with any needs you may have

A Free Case of diapers and wipes

Additional hours of postpartum care will be $22 per hour within this package only!
Postpartum Doula Care
A postpartum doula is someone who supports the postnatal mother after the birth the baby in the client's home. They are strategic in looking out for and addressing any symptoms of postpartum depression should it ever occur and will contact postpartum support specialists in the area such as Kimberly Schieffer Kertsburg and others to get the mother and family help. We highly recommend hiring someone to help you and your family at least for a few weeks. Studies show the benefits to the whole family. Here are few examples what you can expect of me:
Errands

Delivering business correspondence

looking after the physical needs of the mother making sure

she is not hemorrhaging and able to take of her baby.

Dry cleaning (pick up and drop off as well as manage items)

Grocery shopping (keep inventory of items and make list each week)

Mail and ship items

Educate Family Members about how to properly take care of infant

Return items to various stores

Drop off and pick up items at various repair shops

Light Housekeeping

Clean and organize food/produce purchased

Weekly laundry (kitchen towels, rags, dog bed)

Fold clothes as requested

Hand wash dishes, run dishwasher

Maintain clean kitchen area (stove, sink, microwave, refrigerator)

Prep food for cooking and/or cook/bake a few items weekly as directed

Assist in meal planning for child and/or family
24 Hour Postpartum/Newborn Care
With this package you will benefit from all of our Day or Night Newborn Care service, but round the clock.
Lactation Support

27/7 a day night and day care for mother and baby

Sleep Conditioning
Hospital Services
Knowing what to take and what not to take to the hospital is a daunting task. You don't want to be under packed and you definitely do not want to be over packed. Let Cheryl help you:
Purchase Baby Items for your Hospital Bag

Stock your Baby Hospital Bag

Stock your Baby Hospital Bag

Help upon discharge

Accompany you home from hospital to home if needed
Planned C-Sections
If you are planning on having a C-Section and need help with taking care of you and your baby, please consider contacting us now. Since many hospitals are short staffed, why not hire a newborn care specialist or postpartum doula to accompany you and stay with you in your room and take care of your needs and the baby's during your 2-3 day stay. Since we offer 24 hour care, we offer this at hospitals too. This is a must have service. What if you have other children at home and you don't have other childcare other than your spouse? We can fill in that need for you. Your spouse may have an important meeting that can't be avoided or has to take an important test and needs to study. Call us today and we could be there to help!
A Newborn Care Specialist (NCS) is an individual highly trained and skilled in infant care. They have expertise in all aspects of understanding and caring for newborns while providing day or overnight support and guidance to the parents when baby comes home. Three to Four months after you deliver, you my experience extreme exhaustion, even your spouse my not be able to sleep because baby may wake up all ours of the night. When you book Twelve Weeks or more with me, I will insure your baby sleeps through the night by the time our agreement is over. I will implement my sleep conditioning methods during that period and teach parents how to best sooth their babies. Clients will also receive complementary sleep plans up to six months. Duties may include:
Feeding the baby/babies

preemie baby care experience

Bathing baby/babies

Sterilizing, cleaning and preparing bottles

Initiating a schedule for sleeping, meals, nap and play-time

Laundering baby/babies clothing and linens

Keeping the nursery tidy

Changing linens

Sleep conditioning

Maintaining all supplies

Restocking baby/babies care items

Emptying diaper containers

Keeping the baby/babies playrooms and bathroom tidy

Keeping age appropriate toys safe and in good working order

Keeping a daily journal of baby/babies schedules and moods

Running baby/babies related errands as directed

Transporting baby/babies to activities and appointments

Singing, reading, and stimulating activities for the baby/babies

When baby gets older gentle sleep conditioning

Nanny recommendations

All clients who book 12 weeks or more will receive a case of free

diapers and wipes as a gift from us.
Sleep Conditioning and Training Package

Sleep is essential in order to function and to be our best. You will now have a new little person who will not care if they are keeping you awake at all hours of the night. Let me set the foundations of healthy sleep for your baby so they stay asleep from the beginning. Transitioning to sleeping in the womb and sleeping outside the womb is tough on baby and family. Cheryl employs gentle sleep conditioning techniques for the whole family. 90 minute consultations are available for $150. If you purchase one of my sleep training plans this money will be put toward the purchase.
Special Needs Newborn Care

For some parents coming home with a new baby can be difficult, especially if your baby has to spend weeks or months in the NICU and comes home with breathing or feeding tubes and is to be monitored continually. I can offer you the expertise of pediatric care and NICU nurses that I have partnered with to take care of preemie babies and those with special needs.
BABYMOON CONCIERGE is an integrated healthcare support company that offers individualized care to help women transition to motherhood. With our in-home or in-hospital direct support, mothers, fathers and infants benefit from pre to post one on one care. I do not bring in a team of people to take care of your baby and family. This means that you will not be receiving 3-4 opinions about caring for your baby and this helps with keeping a unwanted germs from baby and consistency, especially when it pertains to training your baby to sleep
We are so grateful to have made the connection with Cheryl Abrams, and we would highly recommend her for your night nanny needs.
Dianne Irwin, Dallas TX .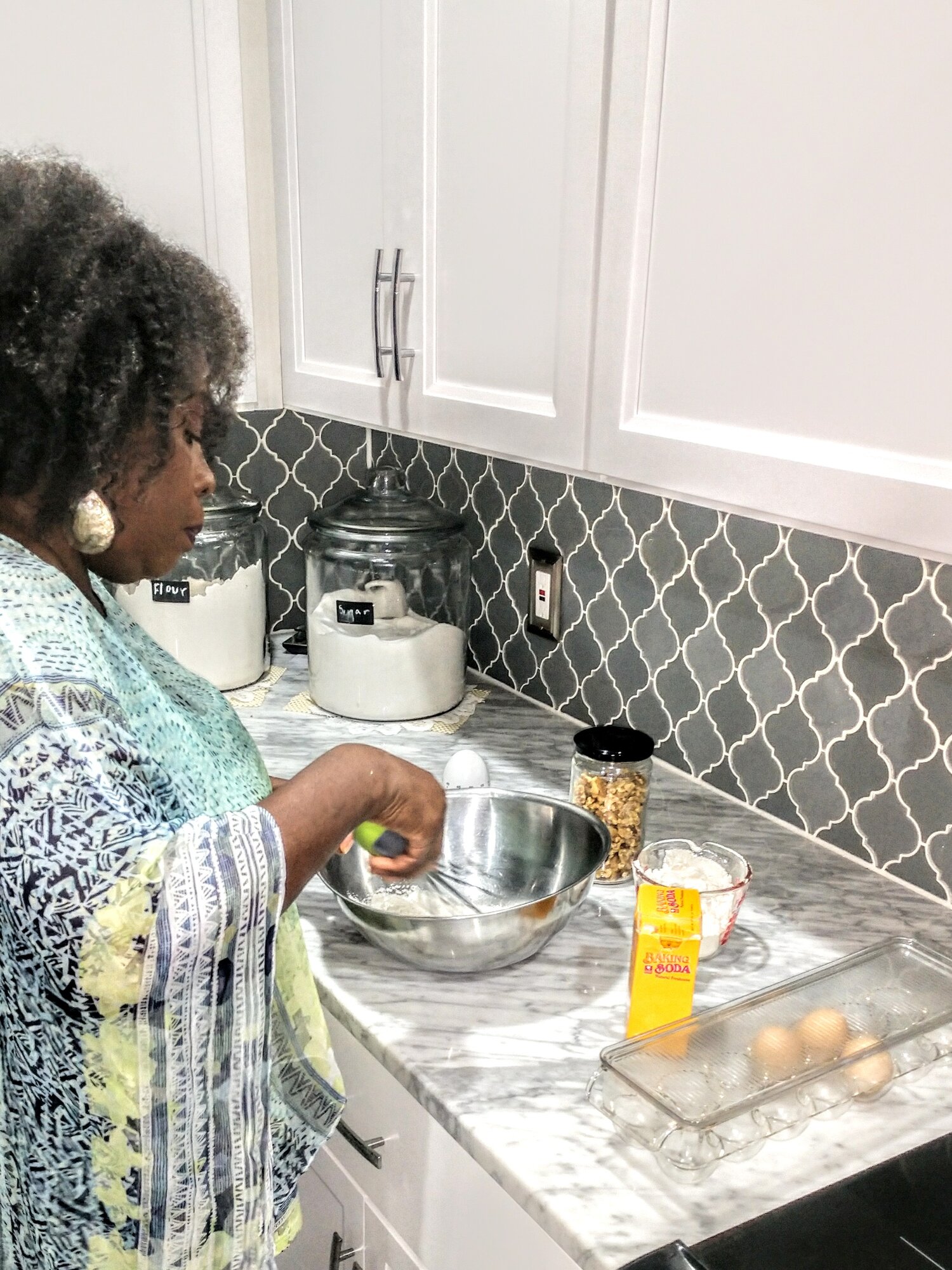 NUTRITIOUS Postpartum Meals prepared the way you like them
Cooked by babymoon concierge